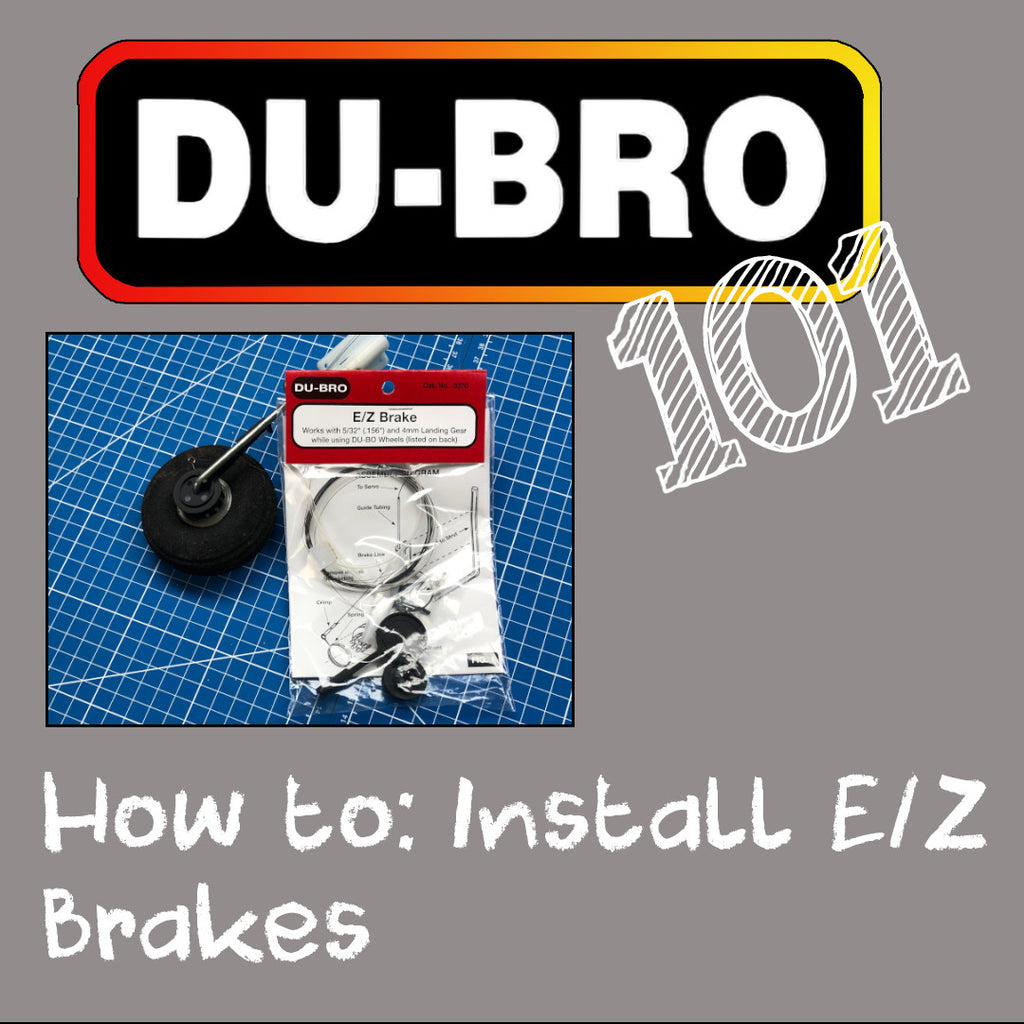 The DU-BRO E/Z Brake system is a simple addition to your model to give stopping power for more realism in your model. It's also simpler to install than you might think! Follow along to add this amazing device to your model:
Open the contents and review the included diagram sheet with the parts, as well as the instructions.

Install the main hub onto the axle and clip to the gear leg. 

Attach the control line onto the brake spring using a crimp as outlined in the directions.

Install the brake spring onto the hub, noting the correct direction of the hub per the diagram.

Slide the hub onto the axle and align the hook with its corresponding plastic tab. Remove the other secondary tab to allow the spring brake to move.

Route the brake line using the guide tube through your model. The easiest way is to route the line to the elevator servo and connect the line to the down-elevator side. Review your model's functionality to pull on the line during down elevator operation.

Install the wheel and secure it with a collet.

Adjust the brake sensitivity using the different holes on your servo connection and the adjustment of the clevis. 

It is advised to use some lubrication on your axle at times but be mindful not to lubricate the brake too.