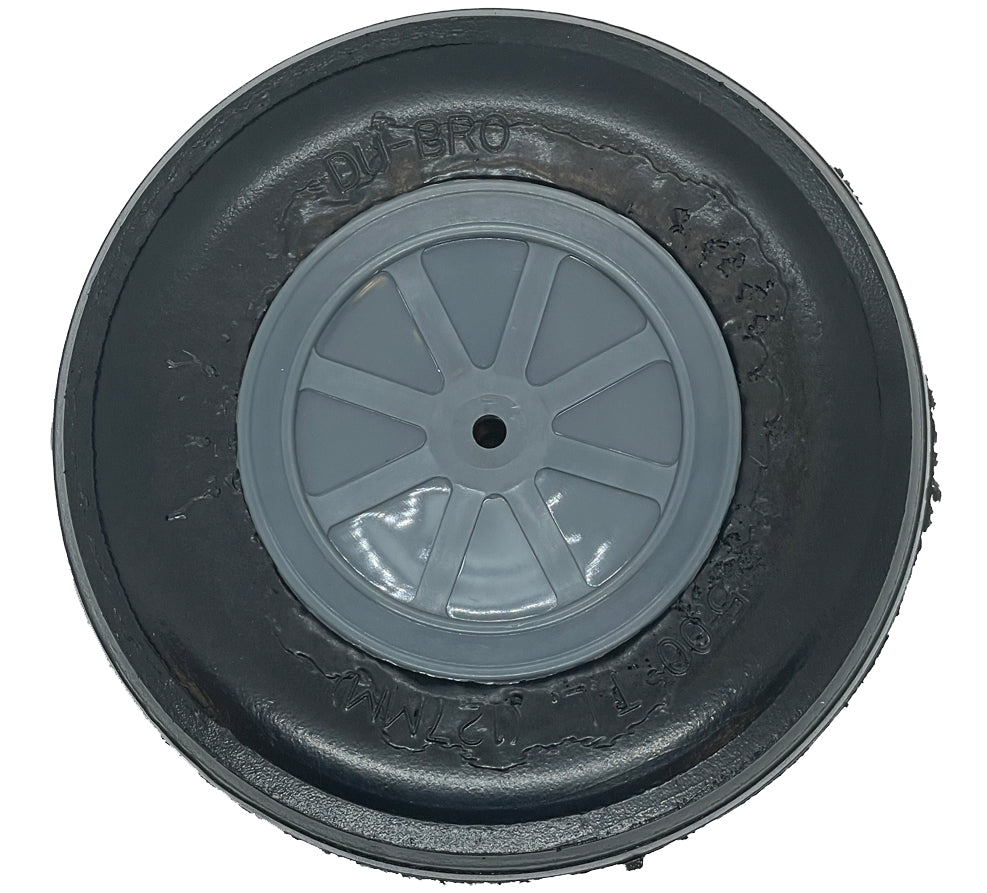 Whoops, We Saved You Money
Du-Bro has been in business for more than 60 years. We like to think that our passion for quality is one of the prime reasons for our longevity. Producing the world's best RC products is part of our DNA. So it feels a little bit strange to be excited about offering our customers a selection of 'not quite perfect' merchandise. But we ARE excited! Keep reading. We think you will be excited too!
Our Treaded Lightweight Wheels, Vintage Wheels, and J-3 Cub Wheels are always popular items. Sometimes, we accidentally make units that do not meet our strict quality control standards. These wheels function just fine, and the hubs are normal quality, but the tire portions have minor cosmetic imperfections. We are now offering these 'blemished' wheels at significant savings! Think of it as an RC 'scratch and dent' sale.
We think that these discounted wheels will be popular for 'sport scale' applications, where modelers are willing to strike a balance between precise scale looks and stress-free flying. No hangar queens here! These wheels will look great without compromising performance or durability.
Even serious scale modelers should consider our blemished wheels. Many of us spend countless hours building super-detailed scale airplanes. We then invest many more hours 'weathering' those same models to make them appear aged and well-used. These blemished wheels may be just the thing to help you achieve that 'broken in' patina that we all seek.
Take a look at our selection of blemished wheels and see what we mean. You just might find a bargain on the wheels for your next project! Please note that these wheels are sold individually (not in pairs).