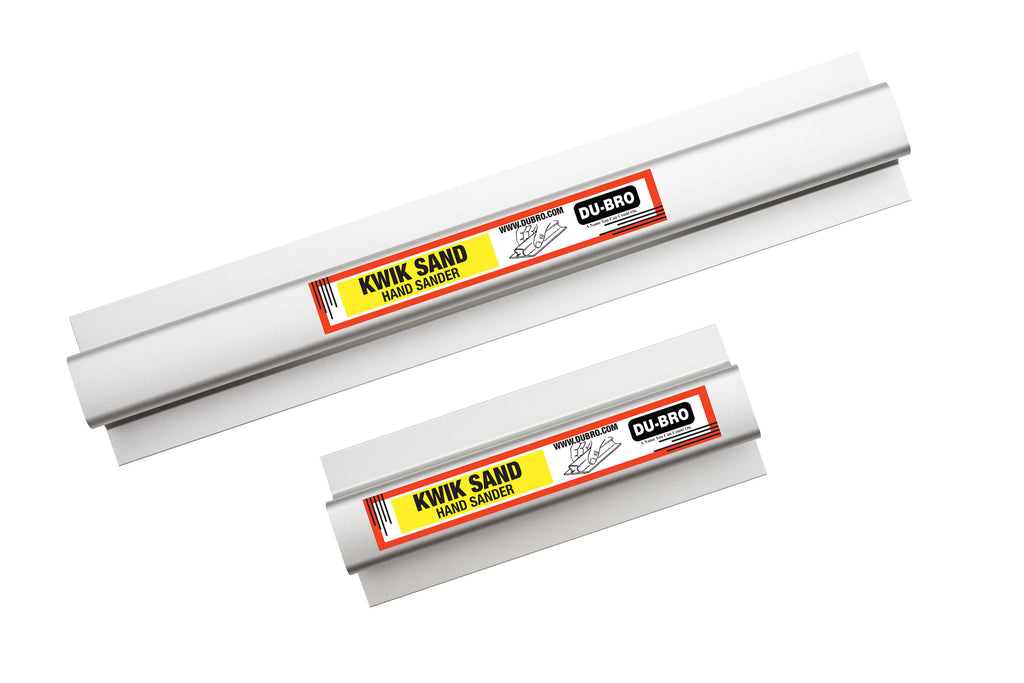 Introducing Kwik Sand Hand Sanders
Building model airplanes is fun. Building model airplanes with great tools is even more fun! That's why you need Du-Bro Kwik Sand hand sanders. These aluminum sanding bars are lightweight and durable. Their contoured handle provides a secure, comfortable grip.
Kwik Sands are available in 5.5" (Part 3400-55) and 11" (Part 3400-11) lengths. They are designed to use precut, self-adhesive sandpaper that is easy to apply. Each Kwik Sand includes a 3-pack of sandpaper with 80, 150, and 220-grit sheets. Because the sandpaper is already the perfect size, you just peel, stick, and start sanding! Rolls of replacement sandpaper are also available.
Du-Bro designed Kwik Sands with the hobbyist in mind. But we think you will find uses for them all around the house! Look for them now at your favorite hobby dealer, or DuBro.com.