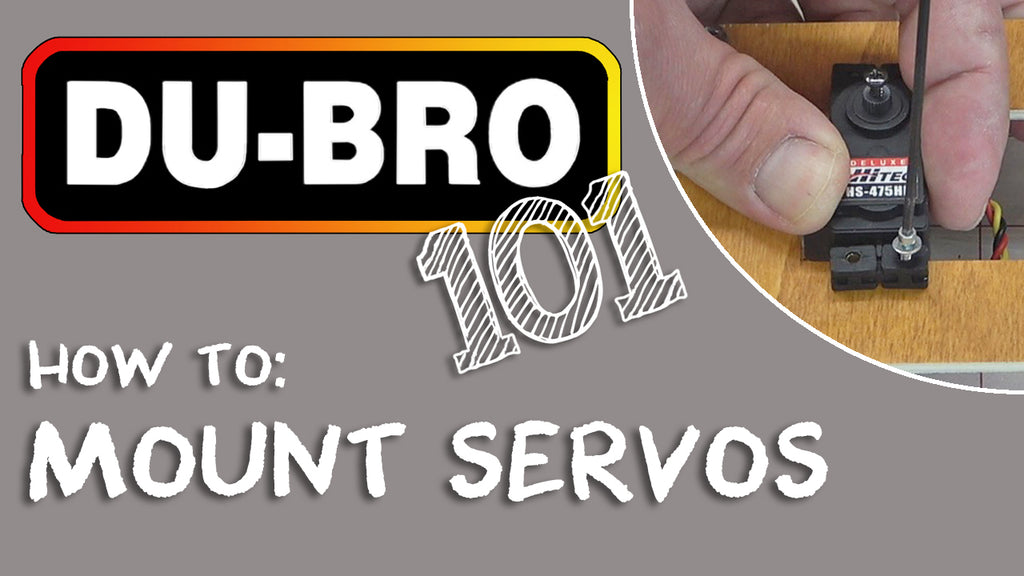 Mounting servos is a fundamental part of the RC hobby. We have a few tips to help you with this task.

1. If the servo comes with rubber isolators, use them.
2. Insert the brass grommets into the isolators from the bottom, so that the flange of the grommet is between the isolator and the model's mounting surface.
3. Set the servo into position on the model. Mark the locations of the mounting holes using a mechanical pencil with the lead extended.
4. Drill holes into the servo tray using a pin vise and a drill bit that is slightly smaller than the diameter of the mounting screws.
5. Consider using Du-Bro Socket Head Mounting Screws (part 893) with a Du-Bro 6/64" ball driver (part 442).
6. Insert and remove a servo mounting screw into each of the drilled holes.
7. Apply thin CA to the mounting holes. This will harden the wood around the holes.
8. Set the servo into position and secure with servo mounting screws.
9. Servo installation is complete! See DuBro.com for servo horns and other control system products.