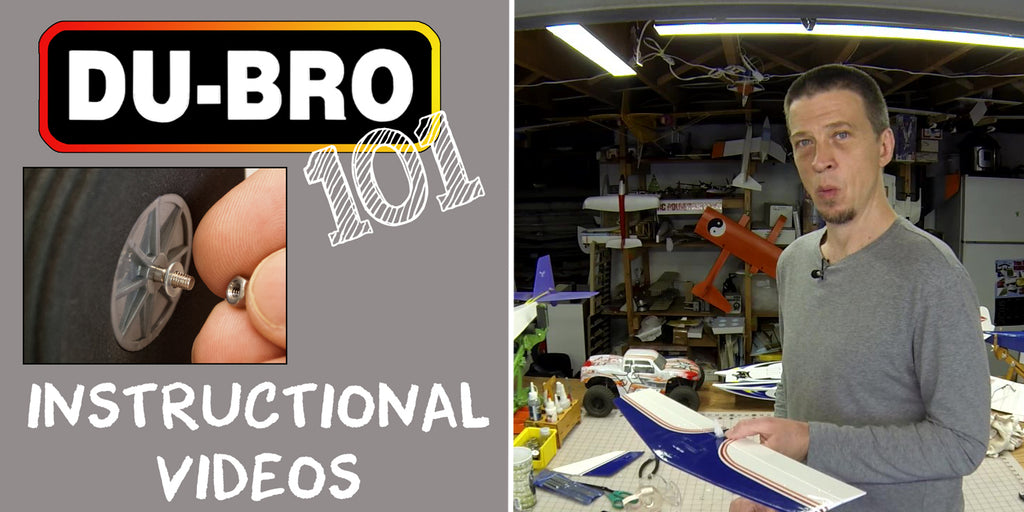 One of the great things about the RC hobby is that there are always new things to be learned. It's a lifelong quest for mastery of new skills. We also think that experienced hobbyists have an obligation to share their knowledge with newcomers. That is why we started the 'Du-Bro 101' series of how-to videos. Each of these short videos covers an interesting hobby-related subject.
Some of our videos cover topics that we are often asked by customers, such as 'How to Install Control Horns' or 'How to Use A Hinge Slotter.' Other videos are a little more specialized. For instance, we were so excited by our Snow Buggy project that we just had to share it with everyone in a video. Even if you are a salty veteran of RC, we think that you will find a video or two to watch and enjoy.
It Takes a Village
There are often many different ways to perform hobby-related tasks. You may balance propellers or install wheel collars differently than we show in our videos. That's fine with us! In fact, we encourage you to leave a comment with an explanation of your alternate method. The more points of view that are shared, the better!
A full listing of our videos can be found on the 'Du-Bro 101' link at DuBro.com. You can watch the videos right from our website. If you would like to leave a comment for any video, click the 'Watch on YouTube" link. We are always looking for new topics to cover. So please send us your suggestions.