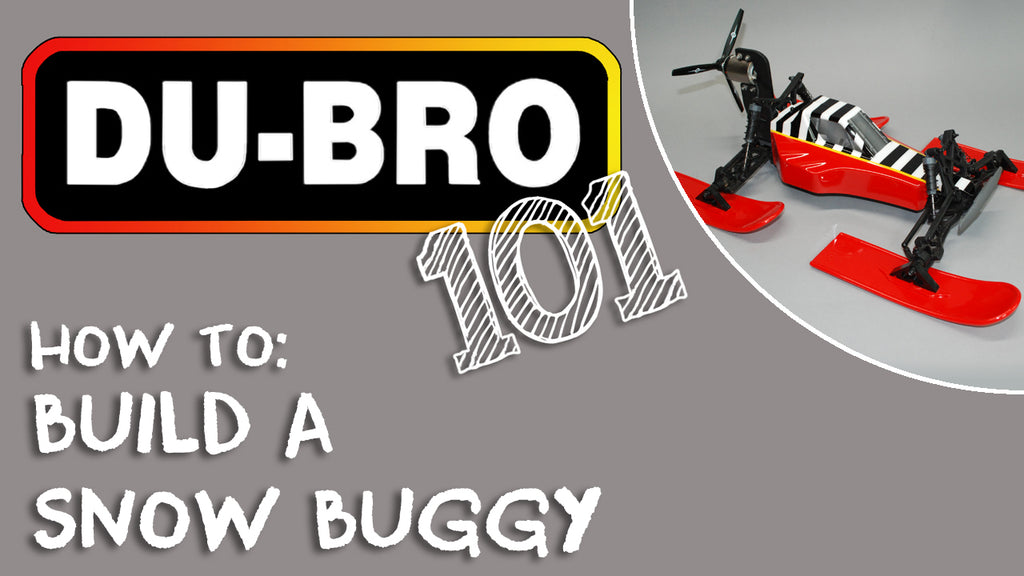 Our Snowbird Snow Skis are not only for model airplanes! They can be used for all kinds of winter RC projects. This video illustrates how we added skis to a 1/10-scale off-road truck to create the Snow Buggy, a fun and simple snow vehicle. The specific parts you will need may vary depending on the chassis you use and how you choose to power it. Here are the parts we used to modify the ECX Amp monster truck:
1/10-scale off-road RC car/truck.
Du-Bro Snowbird Snow Skis (Du-Bro part #825, quantity: 2 pairs) Available in Black, Red, Green, Blue, and Yellow.
Du-Bro 4-40 Lock Nut (Du-Bro part #170, quantity: 1 package of 4)
Master Airscrew 7x4 3-blade propeller (reverse-rotation, part #MAS0740TP)
Propeller Adapter (Maxx Products part #ACC372, quantity: 1)
Maxx Products Clamshell Motor Mount for 36mm motors (Maxx Products part #ACC3936, quantity: 1)
3/8" Basswood square stock (approximately 9" length)
1/4" Hobby-grade plywood (approximately 6" x 3")

See DuBro.com for our full selection of amazing RC hobby accessories!