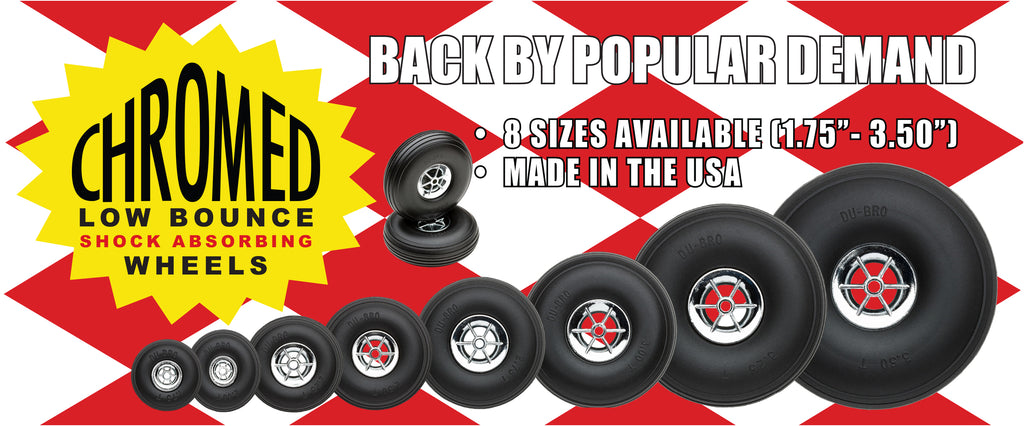 Back By Popular Demand
The art of building balsa models is rebounding in a huge way! Modelers of all ages and skill levels are busy framing up airplanes in their workshops (or maybe on the kitchen table). Some projects are scratch-built. Other hobbyists are finally pulling down those "rainy day" kits from the shelf. And let's not forget the modern, laser-cut kit offerings from companies such as Old School Model Works.
For many modelers, the smell of balsa dust and the feeling of dried glue on your fingers is very nostalgic. Maybe that is why so many of you asked us to bring back another RC icon of yesteryear…our classic chrome wheels. Seriously, we heard from a lot of customers!
For decades, shiny 6-spoke Du-Bro wheels were staples at flying fields around the world. You will be happy to know that they are once again available in eight sizes ranging from 1.75" to 3.5". You can outfit a classic model with period-correct wheels, or just add some bling to your favorite sport flyer. Whatever you decide, we want to see "chromies" on your model. So be sure to share photos with us. Just do not wait too long. Our new line of chrome wheels will only be available for a limited time.