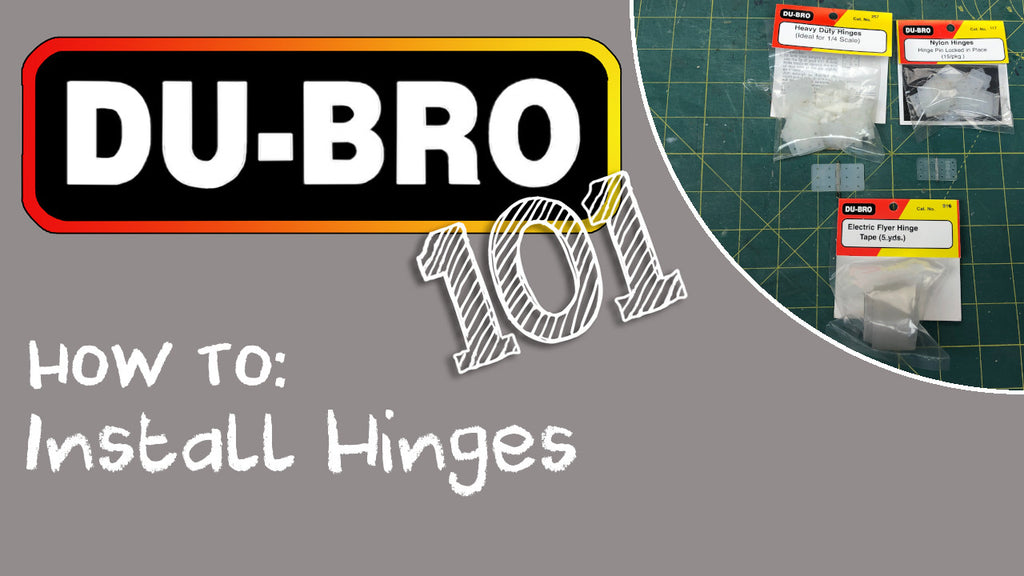 This video shows the proper way to install DU-BRO nylon hinges and Electric Flyer Hinge Tape on the control surfaces of an RC airplane model. Some key information about the DU-BRO hinge slotter:
There are two styles you can order: No handles = Cat. No. 216 and With handles: Cat. No. 660
Small parts from the kit can be easily stored in an old servo box.
The center piece of the parallelogram tool is interchangeable for different slot widths and the hole center tool
The hole center tool can be used to make holes for aileron torque rods as well as holes for CA application
Fork tools are inserted using a rocking motion until the slot is created.
For harder woods, mark the edges of the slot to be made and drill holes. The hook tool is then used to make the slot.
Be mindful of your fingers as injuries can happen with these fairly sharp instruments.
Store everything clean so they are ready to use again in the future.